Expert Self-Employed Mortgage Advice & Best Deals
Let us put you in touch with one of our mortgage experts who will give you impartial advice and help you find suitable self-employed mortgage products for you at the lowest % rates available.
Expert service
Highly Rated
No credit search conducted
Working with leading lenders ...
We work with high street and other lenders so you'll get access to some the best deals that you may be able to apply for.
About us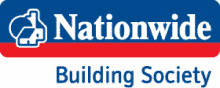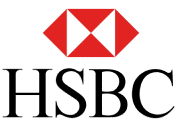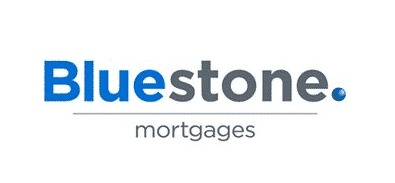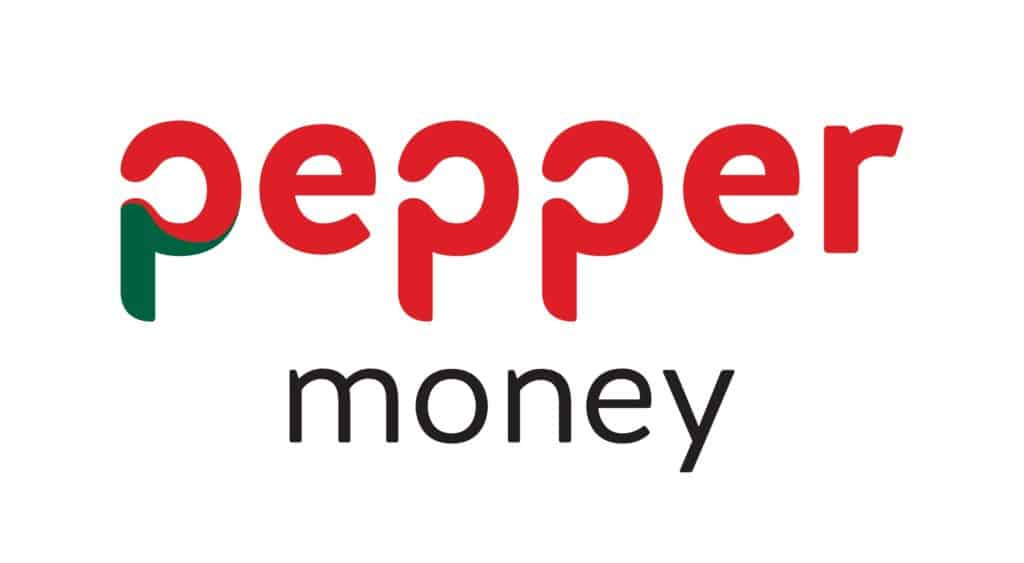 Why use us?
From the information you provide to us, our experts will search the market and find the most suitable products for you. If you are happy with the product on offer, we will handle all the necessary paperwork for you, including any relevant applications, to ensure that everything runs smoothly for you.
Quick service
From just a few minutes completing some basic information, we will quickly search for suitable financial products for you.
Expert advice
We've helped thousands of customers secure financial products and service so you know that you are in capable hands.
Reduced stress & time saving
Choosing the right financial product is time consuming and can be stressful, so remove much of this by putting it in the hands of one of our financial experts.
Reliable service
Whatever type of financial product or service you are looking for, our service is reliable and always matched to your own personal circumstances.
Satisfaction guaranteed
Whether you're looking for Mortgage Advice, Loan Advice or Insurance Advice or any other financial product or service, we can help you…
"Did a great job helping us with our mortgage. I would recommend!"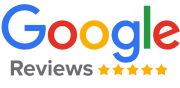 So ... how can we help?
Buying a financial product such as a mortgage can be the biggest decision made in our lives. It is for this reason that impartial advice is critical from qualified advisors.
What is a Self Employed Mortgage?
Being self-employed can make it hard to get a mortgage. Here at Finance Advice Centre, we are whole of market advisors. This means we have access to all lenders to get you the best deal no matter what your situation. So, if you're wondering if you can get a mortgage give us a call!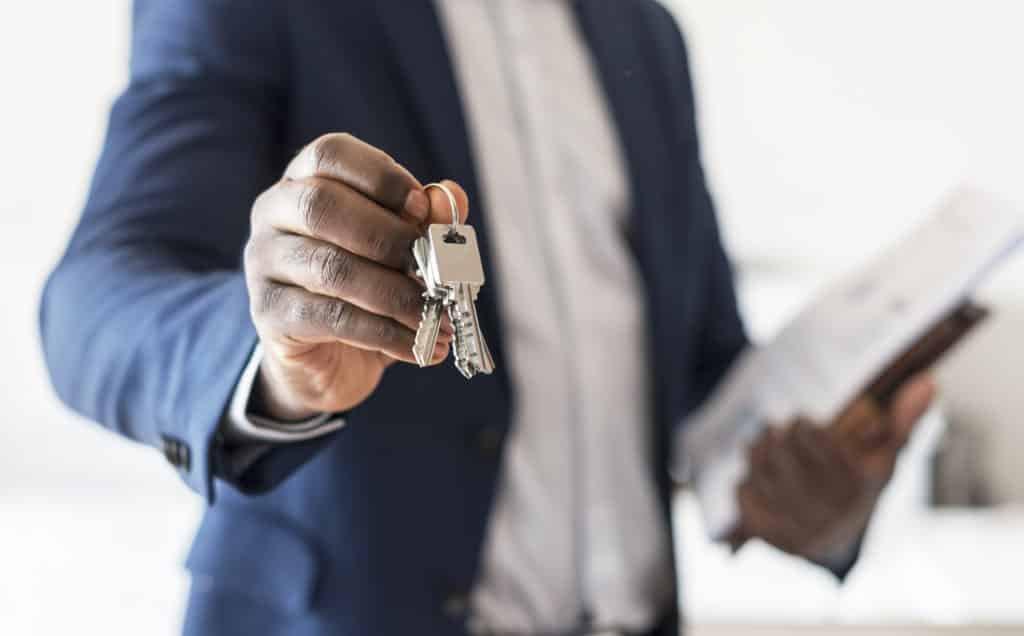 What about the length of accounts?
Less Than 1 Year's Accounts
We have the options available to gain a mortgage for you with less than 1 year's accounts. This is possible if you are in a profession such as a doctor, solicitor, dentist, architect, or vet to name a few.
It is also necessary that a senior partner or the businesses accountant can confirm you are trading well and are well established. Also, if they have your earnings to date and an estimation for your full 12 months earnings.
The maximum loan to value on this is 75%.
1 Year's Self-Employed Accounts
We also work with numerous lenders that will accept self-employed with 12 months accounts. On top of that, some lenders will use net profits and dividends as part of the income you have available.
The maximum loan to value on this is 85%.
Other options available is using the help to buy scheme so you will only need a 5% deposit in as the government will put in 20%. As well as this if you are further into your first year's accounts, for example, 18 months, you can get a projection for your 2-year figures which will also decrease the amount of deposit you will need.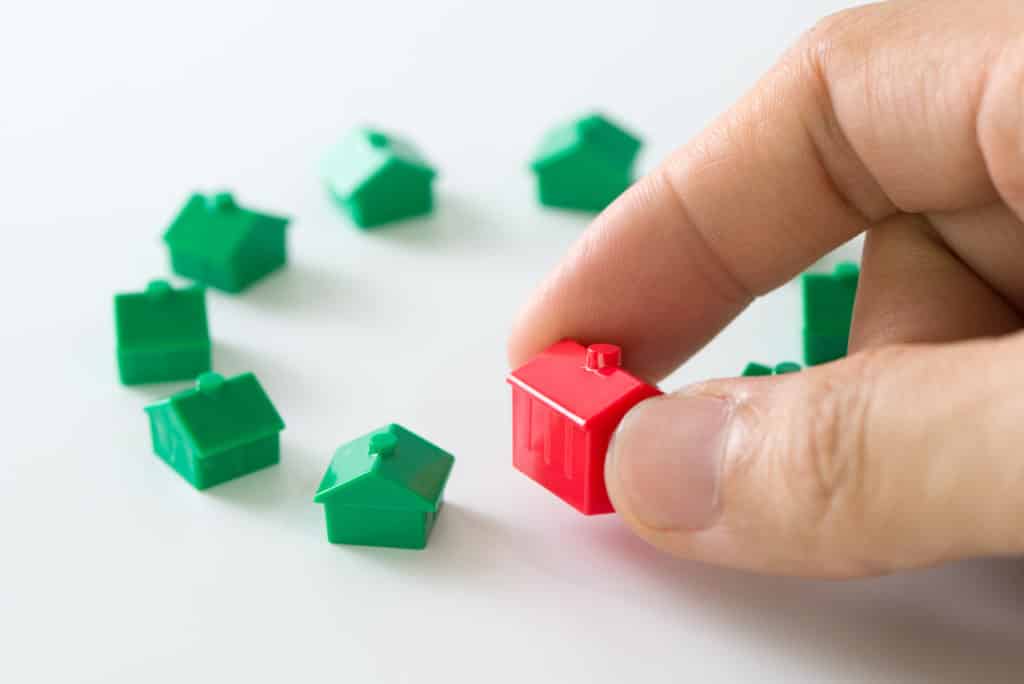 2 Years Self Employed Accounts
There are even more options available with 2 years self-employed accounts. Also, with less deposit required. This is as the lender will have more of an idea of how the business running, and also a better idea of the funds available.
The maximum loan to value at this stage of accounts is 95%.
3 Years Self Employed Accounts
Once you have 3 years accounts you have access to most lenders available. However, they all work out your income differently and won't accept certain aspects of your income. It is our job to ensure you get the best rate possible for your personal needs.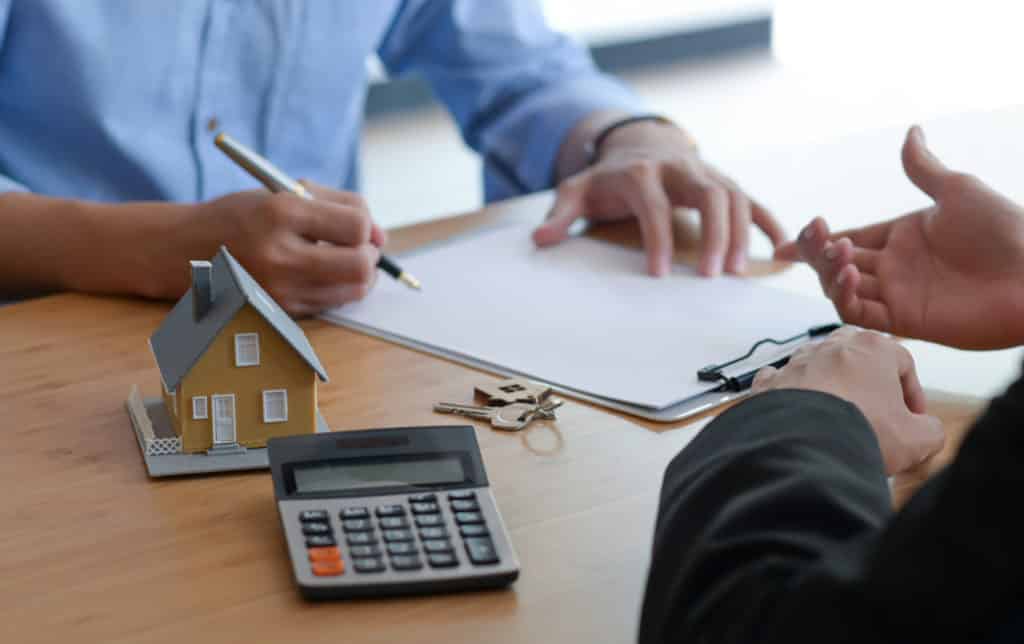 Our approach - and how we do it
Enquire
We love speaking with our clients. Either give us a call or fill in one of our contact forms. Remember, we love a challenge!

Discuss
One of our Advisors will then find out what you're looking to do, discuss your options and answer any questions you may have.

Relax
Your Advisor will find the best option for you and help arrange things. You then sit back and relax while we do the rest.
Ready to assist you.
Choosing a financial product or service, such as a mortgage, remortgage, loan or insurance can be daunting and your choice is a decision you need to get right. For this reason, it is vital that you get impartial advice from competent and qualified advisors. Whether you are a first-time buyer, looking to remortgage, hoping to remortgage or even buy a property to let, needing a loan or insurance this is where our advisers excel.
Be reassured that our aim is to guarantee reliable financial advice appropriate to any individual that makes contact with us. Through our network of contacts, we have access to thousands of financial products, from mortgages to loans to insurance, so we are confident that we'll find one to suit you.
Frequently asked questions about self-employed mortgages
Getting a mortgage when you're self-employed can be more difficult than for employed buyers and many people need some extra information about it before applying for a mortgage. With so many self-employed people currently in the UK this information is more important than ever. That is why we have compiled a list of some frequently asked questions below to answer your concerns and queries before beginning the process. 
What counts as being self-employed?
You will be viewed as self-employed by lenders if you own more than 20-25% of a business from which you earn your main income. For example, you could be a sole trader, a contractor, or a company director. 
How do you get a self-employed mortgage?
In theory when you are self-employed and looking for a mortgage you will have the same options as anyone else and you will need to pass the lender's affordability tests like every other borrower. However, without an employer to vouch for your wage self-employed people need to provide much more evidence of their income than other borrowers. Since the Mortgage Market Review was introduced in 2014 mortgage providers have tightened up their criteria significantly, and now need to be fully convinced that you can afford the mortgage before they lend you any money. Don't be put off applying for a mortgage if you are self-employed because it is by no means impossible to do and with all your paperwork in order there would be no issue. 
What do you need to provide for a self-employed mortgage?
As proof of your income when you apply for a mortgage typically you will need to provide:
Two or more years certified accounts (as previously mentioned we work with lenders who will accept your application with less than this but in general this is the standard)

SA302 forms or a tax year overview from HMRC for the past two or three years 

Evidence of upcoming contracts if you are a contractor 

Evidence of dividend payments or retained profits if you are a company director 
Lenders prefer self-employed applicants to provide accounts that have been prepared by a qualified, chartered accountant, so they can be sure of the reliability of the information. Usually, they will focus on the average profit you have earned over the past few years. 
Having a substantial deposit and a good credit history will help your chances when securing a mortgage when you're self-employed. Like with any mortgage you apply for there will also be other documentation you need to provide including:
Passport

Driving license

Utility bills dated in the past 3 months 

Council tax bill

Six months' worth of bank statements 
Lenders will look at your bank statements to look at how much you spend on bills and other costs to be confident that you can afford your mortgage repayments. During the process you should be prepared to answer questions about bills, travel and commuting costs, childcare, car finance agreements, loan repayments and more.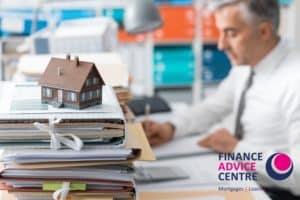 What are self-certification mortgages, and can you still get one?
Self-certification or self-cert mortgages were designed specifically for self-employed people and allowed them to self-certify how much they earnt within any given year and no need to provide any evidence. 
Self-cert mortgages were completely banned in 2014 as a result of people being accepted for mortgages that they couldn't truly afford. Therefore, they are no longer available and those who are self-employed must apply for a mortgage in the same way as everyone else. 
Do self-employed workers pay higher mortgage rates?
Self-employed mortgages aren't necessarily more expensive, as long as you can provide enough suitable information about your income you can qualify for the same mortgage deal as someone with a similar salary in a permanent, full-time job. The mortgage rate you receive is more likely to depend on how much deposit you have saved to put down and your credit rating. 
If you have struggled to get accepted by a mainstream bank you can apply with a specialist lender that deals with self-employed borrowers, but the rates could be slightly higher. If you need more help on the subject it is always advisable to speak to a self-employed mortgage adviser as they can provide you with all the details you need and guide you in the right direction. 
How can you boost your chances of getting a self-employed mortgage?
As with any mortgage applications there are steps you can take to improve your chances of being accepted. These include:
Save as much as you can for a deposit

Check your credit rating and do what you can improve if it's too low

Correct any mistakes on your credit report 

Get on the electoral roll

Avoid buying certain properties e.g., flats above commercial properties, or old, unusual buildings as lenders tend not to loan money for these

Speak to a self-employed mortgage broker 

Look for a mortgage with a specialist lender 

Make sure your accounts are fully up to date 

Don't let your credit card reach its limit

Minimise credit checks for other insurance or credit applications

Don't just make minimum payments

Get an agreement principle
How can you find the best self-employed mortgage deals?
The best way to find a competitive mortgage is by shopping around as much as possible and comparing deals from different lenders. Remember when you are comparing deals to factor in the cost of any fees as you could find it is cheaper to go for a mortgage with a higher interest rate but a lower fee. 
Speaking to a specialist self-employed mortgage broker will give you insight into which banks and building societies are more likely to lend to self-employed borrowers. They will also be able to tell you which ones have the strictest lending criteria, and which are most likely to offer a competitive interest rate to someone who is self-employed. 
How does the set-up of your business affect your mortgage chances?
The structure of your business can influence how lenders view your income when you are applying for a mortgage. See how lenders view each of the three main business structures below. 
Sole trader
Sole traders, as the name implies are one-man band businesses, people who operate and provide a product or service on their own. For sole traders, keeping records and accounts is fairly simple as you are the only one in charge of it and you get to keep all the profits. It's the profits you make that lenders will look at when working out your income. If you do your tax by self-assessment and then go through HMRC to calculate it you will have the previously mentioned SA302 form, which shows your total income received and your total tax due. Alongside your accounts and a proven, well-documented history of trading the lender will want to see this form so be sure to have it ready. 
Partnership
When you go into business with someone else you typically set up a partnership. Mortgage lenders will examine each partner's share of the profits when looking at your income. Your accounts must show exactly how much money you have made so the lender can easily see your annual income. 
Limited company
Having a limited company means keeping your business separate from your personal affairs. The company will have at least one director and in many cases a secretary. Directors will normally pay themselves a basic salary as well as dividend payments. The lender will take both of those elements of your income into consideration when looking at your mortgage affordability. 
Whilst most lenders will only look at salary plus dividends there are several that can consider the borrowers share of net profits if there is money left in the business. These could include salary, dividend, share of net profit, pension contribution and car allowance. It is fairly common for directors to have a private pension contributed to by the company before the tax is paid. If the director chooses to do so this can be taken as a salary, which some mortgage lenders are willing to consider a pension contribution as a potential income. Therefore, this can be added into the calculation when establishing the borrower's income. This tends to be useful for borrowers who are looking to get the biggest mortgage possible based on their self-employed income. 
How much can you borrow for a self-employed mortgage?
Each lender has different criteria and policy on how much they will lend to a borrower. In this case it doesn't really matter whether you are employed or self-employed, as long as you meet the criteria set out by the lender you can typically borrow up to 4.5 times your annual income. Generally, this is the maximum most mortgage lenders will let you borrow but in certain circumstances some lenders can offer 5x or even 6x your annual income. 
Is it more difficult to get a self-employed mortgage as a contractor?
Applying for a mortgage as a contractor can be quite tricky sometimes. In part this is because lenders will have different criteria on what defines a contractor, which will in turn dictate how much mortgage you can get. Typically, you are either an employed person working on a fixed or short-term contract, or you are self-employed and work through one main company. Contractors can fall close to one or the other of those categories, or somewhere in between which can make it more difficult for lenders. 
Each lender will have their own individual policy on who they will and won't lend to. Usually this will be based on how long you have been contracting for, how long you have worked in that industry, if you have had your contracts renewed, and how long you have left on your contracts. As with a range of mortgages there are specialist lenders out there who will consider applications from contractors. So, if you are a contractor don't give up because it is not impossible for you to get a mortgage. 
As a mortgage is secured against your home or property, it may be repossessed if you do not keep up the mortgage repayments. 
This article is for information only and should not be seen as advice or a recommendation to take action.
See what our customers think ...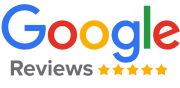 I would highly recommend the mortgage advice service Alice Hale was amazing throughout she is a credit to your organisation and helped us secure our dream home
We had a long journey buying our first home together and recent pandemic events didn't help matters. Every step of the way, our advisor Steve was supportive, positive and we had every confidence in him. He was able to arrange a good deal for us and we were able to move into our dream house this autumn.
I used George from the finance advice centre to get my mortgage, and he was nothing but amazing! Talked me through every step, always easy to get hold of ! And got me a brilliant product I would highly recommend him, just brilliant 5 stars from me
What a Fantastic Service from start to finish. Great customer support from Ben Patten & Joe Frayne, superb product knowledge and exceptionally responsive to emails/calls, we can 100% recommend the Finance Advice Centre Ltd , they got us a great deal on a mortgage with suited life insurance, especially during this very difficult Covid 19 time ……
From start to finish, Greig and Emily were very helpful with our mortgage application. The advice Greig gave us was very clear and informed. They were always available either by phone or email to answer any questions we had. The whole process was made a lot easier because of the work they did. Would thoroughly recommend
Let us do the work of finding your mortgage
We'll put you in touch with impartial advice from an expert mortgage advisor who will help secure you the best mortgage deals available.