Expert Commercial Mortgage Advice & Best Deals For You
Let us put you in touch with a mortgage expert who will give you impartial advice and help you find low % commercial mortgage products for you.
Expert service
Highly Rated
Search with No impact on your credit score
Why use us?
From the information you provide to us, our mortgage experts will search the market and find the most suitable commercial mortgage products for you. If you are happy with the mortgage on offer, we will handle all the necessary paperwork for you, including your mortgage application, to ensure that everything runs smoothly for you.
Fast and free service
We match you for free to mortgage advisors with the best impartial advice and access to top mortgage deals speedily.
Expert tailored advice
We've helped thousands so know which brokers can best help people in circumstances like yours.
Save time and money
The advisors we work with are well qualified and know mortgages inside out so can save you both time and money.
Professional service
Our service is reliable so that we always help you find the advice and mortgage to suit your circumstances.
Satisfaction guaranteed
Whether you're looking for Mortgage Advice, Loan Advice or Insurance Advice or any other financial product or service, we can help you…
"Did a great job helping us with our mortgage. I would recommend!"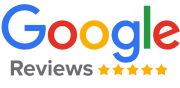 So ... how can we help?
Buying a financial product such as a mortgage can be the biggest decision made in our lives. It is for this reason that impartial advice is critical from qualified advisors.
Our approach - and how we do it
Enquire
We love speaking with our clients. Either give us a call or fill in one of our contact forms. Remember, we love a challenge!

Discuss
One of our Advisors will then find out what you're looking to do, discuss your options and answer any questions you may have.

Relax
Your Advisor will find the best option for you and help arrange things. You then sit back and relax while we do the rest.
What is a commercial mortgage?
A commercial mortgage is a loan secured on a property which is non-residential to use as security. It can be split into two categories. These are owner occupier mortgage and a commercial investment mortgage.
This mortgage is usually used for expansion within a business. It is done using your current premises as security to get a mortgage on a new one. It is borrowed using a percentage of the current property value to how much you are then allowed to borrow. This is usually between 65 and 75% of the current property value. It is also decided using the past and present performance of the business. This will show if you have the funds available to be able to make the repayments.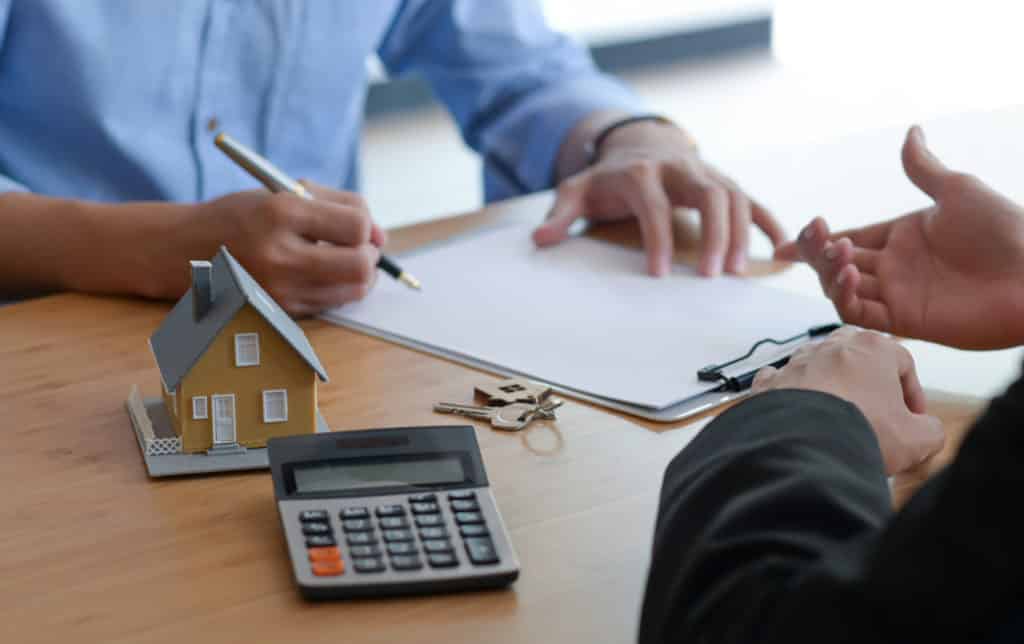 What is the typical length of a commercial mortgage?
The length of the mortgage is usually between 10 and 25 years. Also, the loan can be very large sums of money so will take substantially longer to pay back. With most mortgage lenders the minimum amount they will loan is £25,000. However, the maximum is flexible in order to suit your business's needs.
However, there can be a few added fees involved with this. There can also be arrangement fees as well as valuation and security fees.
The Financial Conduct Authority does not regulate some forms of Mortgages and Loans, including most types of Buy to Let mortgages and also Limited Company lending.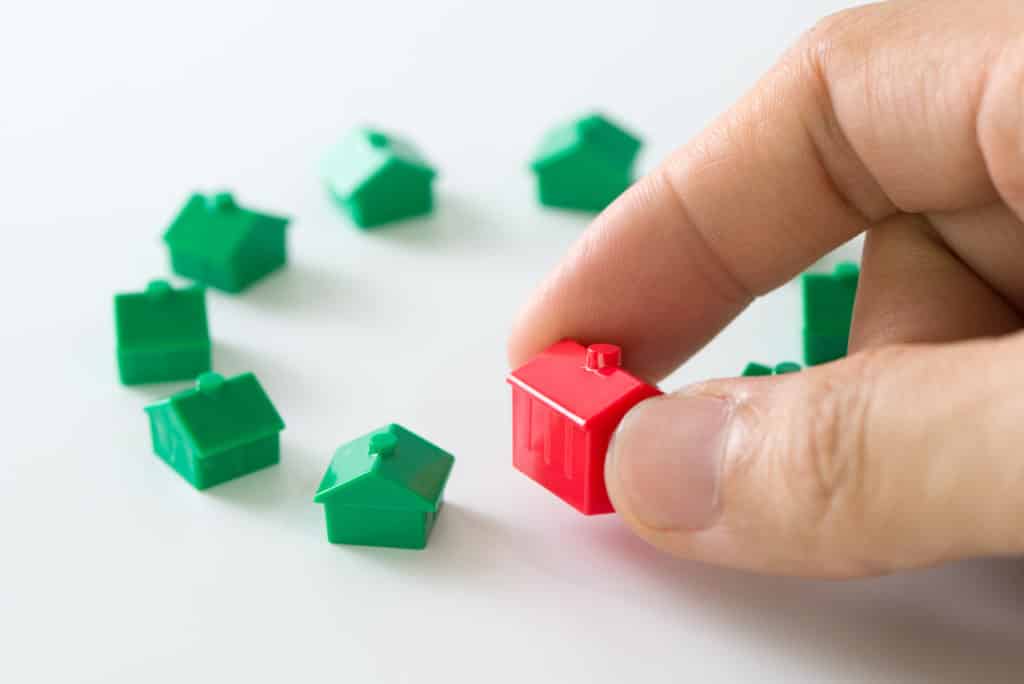 Ready to assist you.
Buying a commercial property can be daunting and your choice of mortgage is a decision you need to get right. For this reason, it is vital that you get impartial advice from a competent and qualified advisers. Whether you are a first-time buyer, looking to remortgage, looking to purchase a second home, hoping to remortgage or even buy a property to let, this is where our advisers excel.
Be reassured that our style is to guarantee reliable mortgage advice appropriate to any individual that makes contact with us. Through our network of contacts, we have access to thousands of mortgage products, so we are confident that we'll find one to suit you.
Get Started
What type of commercial mortgage do you need?
The ideal commercial mortgage for you will be shaped by your budget, building, and business type. Therefore, the mortgage will be specific to your company's circumstances. If you are unsure about what type of mortgage you need it is a good idea to speak to a commercial mortgage broker, such as one through Finance Advice Centre. A broker will be able to advise you whether a provider is likely to accept your application for a commercial mortgage based on your circumstances. Also, they can help find the rates and products that best suit your situation.
There are usually two types of commercial mortgage:
Owner-occupied- this is for buying the premises where you already operate or purchasing new premises for your business to move into.
Commercial buy-to-let- buying premises to let them out to another business.
The criteria for each type of mortgage will vary as will the length of the lending period. A key thing to note is most commercial mortgage lenders won't consider anything that is for less than three years. So, you should look at other forms of commercial finance if you need a fairly short-term loan.
What are the criteria for commercial mortgages?
Your application for a commercial property mortgage will depend on a variety of factors. Firstly, all providers will want to look at your business accounts, profit projections, and the value of the property, and some may want to see your personal finances as well. They do this to determine your affordability in whether or not you can afford the monthly repayments.
A bad credit history won't completely prevent you from being able to get a business mortgage, but it may mean the best deals won't be available to you. If you are looking to get a commercial mortgage for a property on leasehold, then the lender will want to see that there is a long period of time left to run.
Are there alternatives to a commercial mortgage?
If you only need a fairly small amount of money, lower than £25,000 for instance then you may want to consider a business loan. These are usually unsecured, although the provider will also want to see information about your company's income and projections. The majority of commercial mortgage providers will have a minimum amount they are willing to lend and a minimum period, as there is a lot of work involved in setting up such a contract. It would be useful to speak to a commercial mortgage broker or adviser so you can determine whether a commercial mortgage, business loan or bridging loan is the best option for you.
What about commercial mortgages for shops or restaurants?
It is possible to get a business mortgage if you want to open a shop, restaurant, or cafe but again the lender will need to see an extensive amount of information, which includes business projections and accounts. Small businesses like shops and restaurants are a key pool of customers for commercial mortgages, but some providers are happier lending to these types of businesses than others. If you are looking for funds to fit out the new business, then a business loan may be a better choice. Also, if you are planning on living above your shop, pub, or restaurant then that can also complicate your mortgage needs. In this case it would be best to involve a mortgage adviser during the early stages of your business planning.
What are the interest rates and fees on a commercial mortgage?
It is likely that you will be offered a higher rate of interest and possibly higher fees due to the increased risk of lending to a business rather than an individual. If you can provide a larger deposit for your mortgage you will appear less risky to lenders and might get better deals as a result. A deposit of less than 20% may mean you pay much higher business mortgage rates. Most lenders insist on a minimum deposit of 30%.
There are some lenders who can offer as much as 100% loan-to-value (LTV), but you are likely to pay a significantly higher rate if you require a deal like that. Also, you would probably have to use another property e.g., your own home as security which is extremely risky. With any commercial mortgage there can be a few fees as well as a possible early redemption charge or penalty if you want to end the mortgage before the agreed term. There are commercial mortgages available for pretty much all types of viable business even fairly new ones.
Commercial mortgage transactions are subject to the following fees:
Lender arrangement fee – payable to the lender for arranging the finance. This can either be added to the overall loan or deducted from the loan at completion.
Valuation fee – usually paid on submission of the application or once the facility has been agreed in principle. Be aware that valuations on commercial properties are usually more expensive than residential valuations.
Legal fees – many lenders need separate legal representation that is paid for by the borrower. Also, the borrower will have further legal fees to pay their own solicitor.
Broker fees (if applicable)
What are the benefits of getting a commercial mortgage?
If you are thinking about taking out a commercial mortgage but aren't too sure if it is right for you, here are a few reasons you may want to do it:
The interest on your commercial mortgage is tax-deductible
Your capital can increase if your property increases in value
You will be able to rent out the property to generate additional income
You can borrow £25,000 or move to move, expand, or improve your business
Choose from a wide range of repayment options depending on your provider
Choose the rate option that best suits your business
For loans over £100,000 LIBOR-linked rates are available through some lenders
How to apply for a commercial mortgage
A commercial mortgage application process works in a similar way to taking out a regular mortgage for your home:
1) First you complete and submit the Asset and Liability form (usually this can be done online)
2) Next you will be asked to fill in the commercial mortgage application form
3) You will be required to provide information on your business
4) The property is then valued
5) All legal due diligence will be carried out by the lender's solicitors
6) If you are approved, you will get a mortgage offer by the bank
It is advisable to organise the necessary documents within plenty of time so your application will be processed more efficiently. These documents are:
Bank statements that cover the last 3 months
Trading figures covering the last 3 years
Proof of identity and address
Lease and/or tenancy agreements
You will also need to provide a business plan for financial projections which helps the provider to determine how likely you're able to pay off your loan
What do you need to consider when thinking about a commercial mortgage?
A commercial mortgage can be quite complex by nature so it is important to carefully consider which mortgage to go for and be fully sure that you can afford the monthly payments. Here are a few key factors to keep in mind:
You will still be able to apply for a commercial mortgage if you have a bad credit rating, but you will likely need to pay a higher interest rate to make up for the risk the lender is taking
Mortgages are a secured loan where the property is used as collateral by the provider against the loan. So, if you default you will probably lose ownership of your real estate which can be devastating for a business
As previously mentioned, deposits for this kind of mortgage can be a lot more than other mortgages. Therefore, it is important that you make sure you can comfortably pay both the deposit and monthly repayments
A commercial mortgage broker can often help you find the highest LTV
If you haven't been trading for very long lenders might view this as a sign of high-risk and ask for personal guarantees.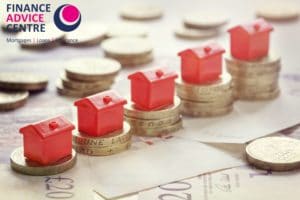 Commercial mortgages – FAQs
Is it possible to refinance my business mortgage?
In short yes. In pretty much the same way as in the residential sector it is possible to refinance this type of mortgage, in the way that you will pay off your existing loan by replacing it with a new one. This could be to free up some cash or to secure a better interest rate but even though it is possible it doesn't make it easy to do. It can be expensive as you could get stung with early repayment charges, and new booking fees for instance, so be sure to consider the pros and the cons before deciding to refinance.
Can I get a commercial mortgage with no deposit?
Occasionally but this is quite rare and not easy. Typically, you will have to provide something significant as security such as another property or other assets.
Why are commercial mortgage rates higher than residential mortgage rates?
A lot of it is due to risk and the terms of the mortgage itself. With mortgages for business, the ability of the borrower to make repayments is dependent on the performance of the business, and should it not perform, the bank will have limited assets from which to make its money back. Also, it's harder to assess the creditworthiness of a business, especially a newer one, and terms can be considerably shorter too.
Can I get a buy-to-let commercial mortgage?
Essentially a commercial investment mortgage is a buy-to-let mortgage for commercial tenants, only the terminology is different. In traditional buy-to-let, a private landlord rents out a property to residential tenants. Under a commercial arrangement however, the property is let to a commercial enterprise. Even so the term "buy-to-let commercial mortgage" is rarely used, as it is thought of simply as a commercial investment loan.
Are commercial mortgages interest only?
Not usually. When offering a commercial mortgage, providers want to see that their money will be fully repaid, both capital and interest. However, with investment mortgages lenders do take into consideration the tax position of the customer. In these cases, they will help by not insisting on capital repayment as long as the LTV is below a certain amount (typically 60%), which allows the borrower to pay interest only.
Can you get a commercial mortgage without any accounts?
Any lender will need to see proof that the proposed loan would be affordable to the borrower. The provider will usually ask to see the last 3 years of accounts as evidence of this. If your business has been trading for less than 3 years you won't be able to show the accounts needed. However, exceptions can be made, and a professional standard business plan would be essential in arguing your case for loans where affordability is not readily apparent.
If you need any financial advice, contact Finance Advice Centre on 0800 103 2655.
As a mortgage is secured against your home or property, it could be repossessed if you do not keep up the mortgage repayments.
See what our customers think ...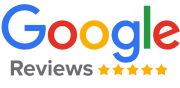 I would highly recommend the mortgage advice service Alice Hale was amazing throughout she is a credit to your organisation and helped us secure our dream home.
We had a long journey buying our first home together and recent pandemic events didn't help matters. Every step of the way, our advisor Steve was supportive, positive and we had every confidence in him. He was able to arrange a good deal for us and we were able to move into our dream house this autumn.
I used George from the finance advice centre to get my mortgage, and he was nothing but amazing! Talked me through every step, always easy to get hold of ! And got me a brilliant product I would highly recommend him, just brilliant 5 stars from me.
What a Fantastic Service from start to finish. Great customer support from Ben Patten & Joe Frayne, superb product knowledge and exceptionally responsive to emails/calls, we can 100% recommend the Finance Advice Centre Ltd , they got us a great deal on a mortgage with suited life insurance, especially during this very difficult Covid 19 time ……
From start to finish, Greig and Emily were very helpful with our mortgage application. The advice Greig gave us was very clear and informed. They were always available either by phone or email to answer any questions we had. The whole process was made a lot easier because of the work they did. Would thoroughly recommend.
Let us do the work of finding your mortgage
We'll put you in touch with impartial advice from an expert mortgage advisor who will help secure you the best mortgage deals available.