Expert Advice On Bad Credit Mortgages & Best Deals For You
We've helped over 10,000 people find their mortgage. We're good at it! Enquire for FREE, no-obligation advice & quotes. No initial credit check.
Expert service
Highly Rated
No credit search conducted
Working with leading lenders ...
We work with high street and other lenders so you'll get access to some the best deals that you may be able to apply for.
About us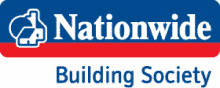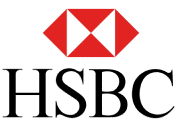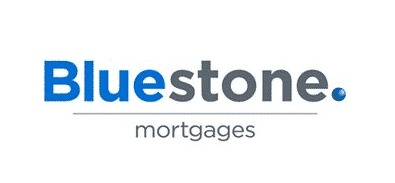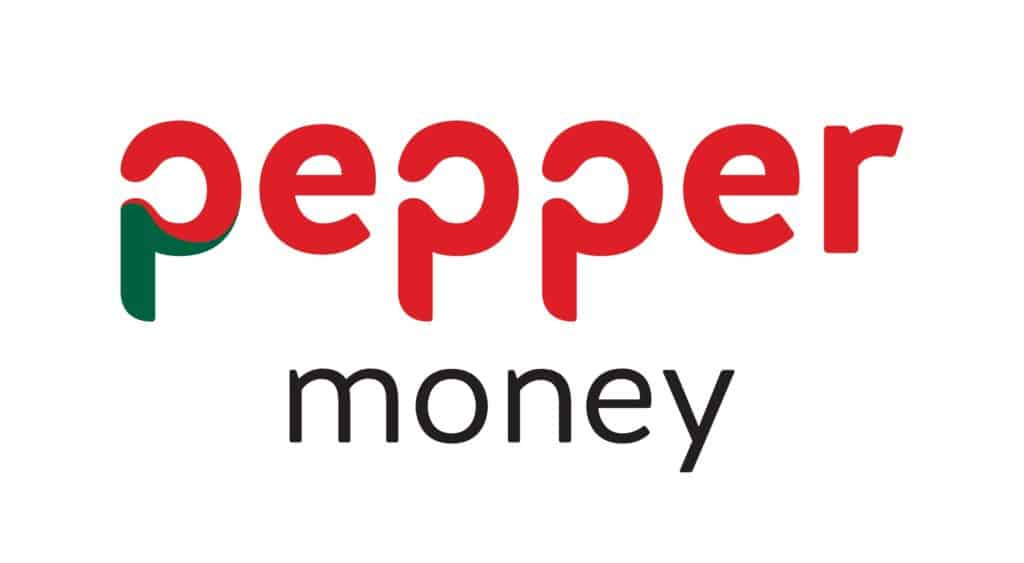 Satisfaction guaranteed
Whether you're looking for Mortgage Advice, Loan Advice or Insurance Advice or any other financial product or service, we can help you…
"Did a great job helping us with our mortgage. I would recommend!"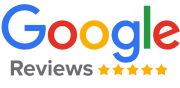 So ... how can we help?
Buying a financial product such as a mortgage can be the biggest decision made in our lives. It is for this reason that impartial advice is critical from qualified advisors.
Mortgages for people with bad credit histories
When it comes to a mortgage, High Street Banks and Building Societies usually take a cautious approach to who they are willing to lend to. Many of those Banks and Building Societies only want to lend to people who have perfect Credit History. Luckily, there are specialist Advisors and Lenders who are more flexible when it comes to Bad Credit Mortgages.
Here at the Finance Advice Centre, we understand that financial difficulties can affect anyone at any time and usually without warning which can result in an adverse credit score. Also, we often hear stories where people have gone into debt through no fault of their own. These are just two of the reasons why we take pride in specialising in low credit mortgages. We want to make sure you get a second chance!
Having previous Defaults, County Court Judgements (CCJ's) or even Missed Payments can often make it difficult to get a mortgage. So too can previously being declared Bankrupt, having an Individual Voluntary Arrangement (IVA) or even having a home Repossessed.
We believe it's only right that they have the opportunity to get back on the property ladder. They should also be able to get themselves a better mortgage deal if they have adverse credit.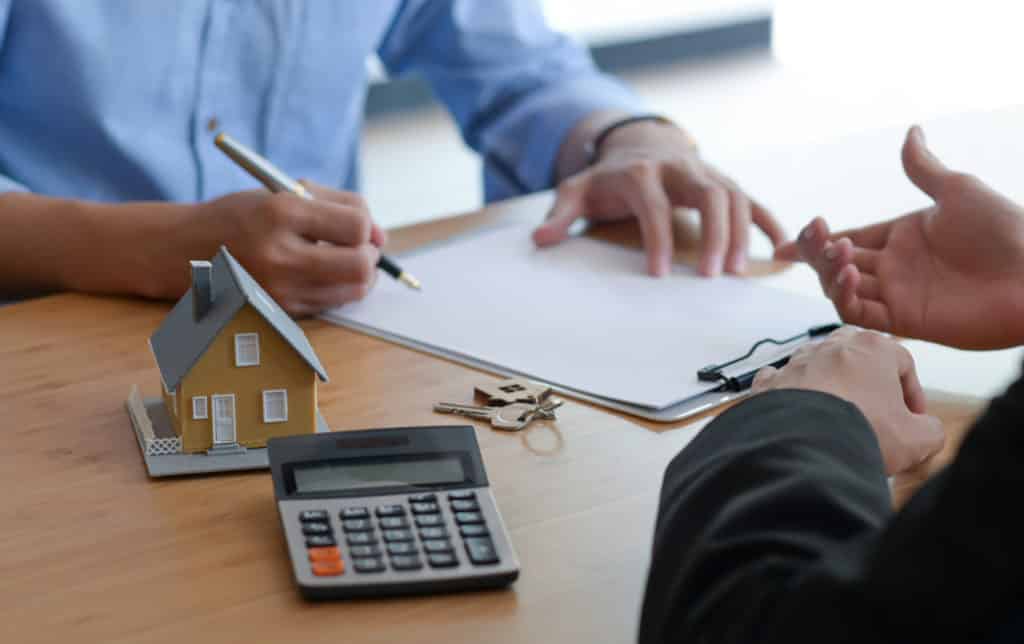 Our approach - and how we do it
Enquire
We love speaking with our clients. Either give us a call or fill in one of our contact forms. Remember, we love a challenge!

Discuss
One of our advisors will then find out what you're looking to do, discuss your options and answer any questions you may have.

Relax
Your advisor will find the best option for you and help arrange things. You then sit back and relax while we do the rest.
Why use us?
From the information you provide to us, our experts will search the market and find the most suitable products for you – even if you have bad credit! If you are happy with the product on offer, we will handle all the necessary paperwork for you, including any relevant applications, to ensure that everything runs smoothly for you.
Quick service
From just a few minutes completing some basic information, we will quickly search for suitable financial products for you.
Expert advice
We've helped thousands of customers secure financial products and service so you know that you are in capable hands.
Reduced stress & time saving
Choosing the right financial product is time consuming and can be stressful, so remove much of this by putting it in the hands of one of our financial experts.
Reliable service
Whatever type of financial product or service you are looking for, our service is reliable and always matched to your own personal circumstances.
Credit scores - why are they important?
A credit score gives lenders, such as banks and mortgage providers, an idea of how someone manages their money by showing what money they owe, how quickly they pay back debts, and how consistent their payments are. All these factors go into creating a credit score – the lower the score, the more likely lenders will see them as a risk and refuse loans and mortgages.
A person's credit scores may look low if:
They use more than 50% of their available credit consistently
They make late payments or miss them altogether
They pay less than the minimum amount required for a repayment
They have made a large number of credit applications – especially if any of them have been refused
Credit scores are important as they give lenders an idea of how confident they can be in getting their money back in a timely manner. A person with a history of unpaid debt looks more likely to continue along that route than a person with a history of prompt and full repayments.
It is important to know, however, that nothing stays on a credit report forever, that's why we believe bad credit shouldn't stop people from applying for a mortgage. Often circumstances outside of someone's control can cause their credit score to drop. Instead of waiting for it to improve they can use services like Finance Advice Centre to still find a good mortgage deal from bad credit mortgage lenders. Some lenders also don't even look at credit scores when considering mortgage applications, we can offer advice on the best lenders for specific circumstances and needs.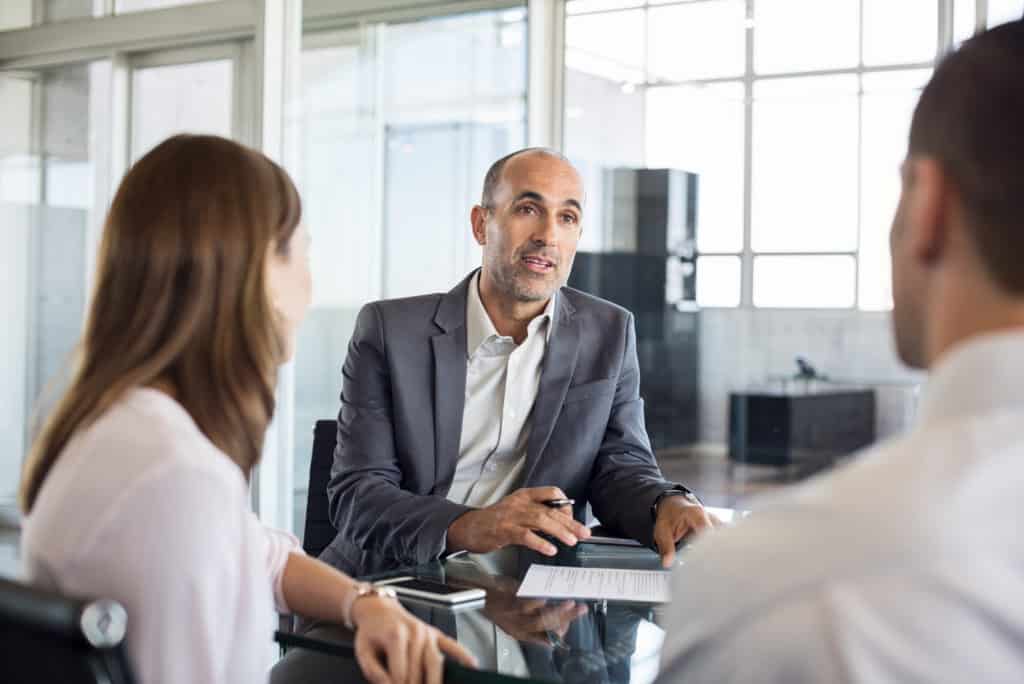 Ready to assist you find an adverse credit mortgage
Choosing a financial product or service, such as a mortgage, remortgage, loan or insurance can be daunting and your choice is a decision you need to get right. For this reason, it is vital that you get impartial advice from competent and qualified advisors. Whether you are a first-time buyer, looking to remortgage, hoping to remortgage or even buy a property to let, needing a loan or insurance this is where our advisers excel.
Be reassured that our aim is to guarantee reliable financial advice appropriate to any individual that makes contact with us. Through our network of contacts, we have access to thousands of financial products, from mortgages to loans to insurance, so we are confident that we'll find one to suit you.
Can you get a mortgage with bad credit?
For someone who has a low, bad, or poor credit score a poor credit mortgage is still available. Mortgages are not split into a good mortgage and bad mortgage, so the term "bad credit mortgage" is only descriptive of the loans someone with bad credit is more likely to be approved for. Poor credit history should not stop you from getting a mortgage. Often, these mortgages come with higher interest rates or more restrictions on the person borrowing the money. There could be age requirements or the lender might require a co-signatory on the loan. They might also require a larger deposit on loans taken if applications are for poor credit home loans.
We specialise in the following types of suitable mortgages:

County Court Judgments (CCJs)
Many people have a CCJ on their credit file. This is more common than most people think, we work with lenders that can consider all types of scenarios. Even recent CCJ's are considered and in some cases, the lender will overlook them if they believe the person will be able to make their payments on a new loan even with a poor credit history, this should not stand in the way of you getting a mortgage.
Most high street banks don't offer mortgages to people with CCJs, but specialist banks and lenders often have specific deals for working with CCJs. As Finance Advice Centre has access to "whole of the market", we are able to work with these lenders to get the best deals for people with CCJs.
A few things to keep in mind if you are applying for a loan with a CCJ:
Your CCJ is unlikely to have an effect on your mortgage application if you managed to repay your debt within 30 days or if you successfully appealed your CCJ – even though it may still appear on your credit history.
The biggest factor for the lender is whether your CCJ has been paid, settled, or is still outstanding.
You are unlikely to be approved for a mortgage if you have an outstanding CCJ so it is always best to try and pay these off as soon as possible
If your CCJ has been taken to court then you are less likely to receive a mortgage
A CCJ is removed from your file 6 years after payment, but that does not mean you can't be considered for a loan in those 6 years. Many lenders require the CCJ to have been settled for at least a year, but some will consider applications with more recently cleared CCJs
The amount on your CCJ has bearing on your application. If your CCJ was for less than £2,500 then you have a better chance of getting a better mortgage
Your CCJ is likely to influence the deposit amount your lender requires. Depending on your CCJ, this could mean a deposit of anything between 15% and 35% of the property value
The higher your deposit, the better your chance of securing a mortgage. Keep this in mind when looking at houses and saving the deposit for your new house.
Defaults
Defaults on your credit file is the most common adverse credit we see. We have helped many clients and work with lenders who will consider all types of circumstances including recent Defaults. In some cases, they will ignore them if under a set amount.
Not all defaults are the same and lenders will look differently on mail-order accounts to the way they view defaulting on a previous mortgage. With that in mind, different lenders will have different options for different types of applications and defaults. That's why it is important to use a service like ours to find the best lender. We will be able to locate the best rates as well as advise you on how to save money throughout the process of applying for a mortgage.
A default will stay on your credit history for 6 years, but the further you are away from it, the higher your chances of getting a good mortgage rate and deal.
If you have still not settled your debt, speak to one of our advisors. Although it is usually best to pay back your debts quickly and in full, there are times when mortgage applications have different requirements. Bad credit mortgages often don't look at credit scores alone and look at when debts were registered rather than when they were paid off. This can be a tricky path to navigate, which is why our advisors are perfectly placed to help you sort out previous debts while applying for your mortgage. Be as honest with our advisors as possible and we will be able to get you the best deal possible.
Missed Payments
We work with lenders that have a flexible approach to missed payments; the dates and amount of missed payments would be key to the options available to you. Some lenders manually underwrite your application so may not fit on the high street. However, it may pass with some specialist lenders. We have access to these lenders and can help you get a specialised mortgage.
The biggest factors lenders look at when considering applications for home loans from people with missed payments are what the loan was for, how much the payment was, and how long it took to repay the debt. Lenders want to know if the payments were missed on secured loans (like mortgages or car payments) or unsecured loans (like mobile phone contracts). If you have missed a payment on an unsecured loan, then you can probably still get a reasonable mortgage deal. If you have missed payment on a secured loan, those chances decrease.
If you have missed payments on your credit history, you can still be considered for a mortgage. Missed payments disappear from your credit history after 6 months, but they also matter less as time passes. If you have recently missed payments then you are likely to need a larger deposit to satisfy your lender's requirements.
Individual Voluntary Agreement (IVA)
If you are currently in an IVA your options may be limited and would need to be settled as part of the application. You'll also need to provide a good-sized deposit. When you have satisfied the IVA and the discharge date becomes older, there are more lenders that would consider your application. If your IVA is older than 6 years it will drop off your credit history, however, some lenders might still ask if you have had one and an old IVA may still factor into their decision.
The advantage of a completed IVA is that you can prove you did pay off your debt, if you have managed to rebuild your credit score slightly since paying it off that also looks good to potential lenders. This puts you in a much better position than you are at the start of an IVA. Either way, our advisors can help you find lenders who are most likely to accept your offer and consider you for a mortgage.
If your IVA was settled within the last 4 years then you will probably need a deposit over 15%, but if the IVA was settled more than 4 years ago you might be able to get a mortgage with a deposit as low as 5%.
Debt Management Plans
We deal with lenders that would consider lending to clients that are currently in a debt management arrangement as well as clients that currently have payment plans set up with creditors. In some cases, the arrangement or debt management can stay in place and does not have to be cleared as part of the application.
Most lenders will want to look at your income, loan-to-value, affordability, and credit score before making a decision. You are also far more likely to get a favourable decision from a speciality lender than a high street bank. Your advantage will come from having an advisor who knows which speciality lenders to look at and who has access to the whole of the market. Being declined by a lender can look bad on your credit score, so leaving it to your advisor to find the right deal for you is hugely important.
As with most marks on credit history, the longer ago the debt management plan, the better your chances of a good mortgage and low deposit. If you are currently in a debt management plan there may still be mortgage options available to you, but you will probably need a larger deposit and be charged higher interest rates.
Bankruptcy
Bankruptcy is an area we have helped many people in due to the lender products we have available. We work with lenders that would consider a mortgage application from the first day you are discharged. As the bankruptcy discharge date gets older, there are more options available. After a few years of rebuilding your credit score, you may be able to move your mortgage to a different bank with lower rates. Lenders do offer specialist bad credit mortgage (adverse credit mortgages for people with bad credit).
Speciality lenders will still consider you if you have declared bankruptcy in the past, but be prepared to offer a deposit anywhere between 20-40% of the value of the property. Keep in mind that in the long run, this may still work to your advantage – if you are able to move to another lender after a few years, you will have a lot less to pay off, meaning interest repayments will also be lower.
Repossession
A mortgage after a previous repossession is possible. The date of the repossession and also if there is any debt outstanding will be key to your options available. If your repossession was less than a year ago you are unlikely to be eligible for any mortgage, but thereafter it is a possibility providing you have a specialised lender and are able to put up around a 35% deposit.
Our advisors will look at the reasons for repossession, the value of the property, and how long ago it happened. These will all be major factors for potential lenders. With access to the whole of the market, we can find lenders who specialise in mortgages for people with a history of repossession.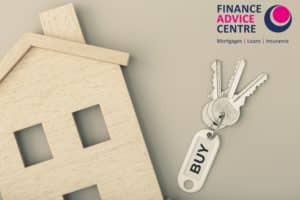 Bad credit specialists
Although the majority of High Street lenders want you to have a perfect credit history, it's refreshing to know that there are more and more lenders coming back into the market who will provide suitable mortgages again. Interest rates are unlikely to be as good as standard mortgages; specialist lenders in the mortgage market will usually charge higher interest rates. This is sometimes described as a 'subprime mortgage', 'adverse credit mortgage' or 'non-conforming mortgage'. The good news is, in many cases, it can be done.
Our advisors specialise in and enjoy challenging or interesting cases. With access to the whole of the market, we can find the best deals for you that are not available on the high street.
What Interest Rates Will Be Offered?
While the lenders clearly want to keep some degree of separation between their standard and bad credit divisions, the deals they are offering are less restrictive than they have been in the past. Most lenders will often cut mortgage rates if borrowers keep up a good payment record and after two or three years, it may be possible to switch to a standard rate mortgage.
The lender will usually set the interest rate based on how much risk they think you pose to them. Before any interest rates are discussed, a Decision In Principle is normally needed. A mortgage may not be available in all cases straight away, however, if it's not available at the time of your application, we will always let you know exactly where you stand. We will always do our best to let you know when you will be able to get a mortgage and at what sort of interest rate. Our commitment to you is that no matter what your credit history looks like, we will never leave you wondering. We will always let you know whether or not you can get a mortgage and when.
Simply complete the enquiry form on this page and we'll get an Advisor who specialises in your type of enquiry to call you at a time that's convenient for you. Alternatively, if you'd like some advice immediately, call us on Freephone 0800 103 2655 or 01332 821 340.
See what our customers think ...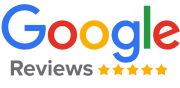 I would highly recommend the mortgage advice service Alice Hale was amazing throughout she is a credit to your organisation and helped us secure our dream home
We had a long journey buying our first home together and recent pandemic events didn't help matters. Every step of the way, our advisor Steve was supportive, positive and we had every confidence in him. He was able to arrange a good deal for us and we were able to move into our dream house this autumn.
I used George from the finance advice centre to get my mortgage, and he was nothing but amazing! Talked me through every step, always easy to get hold of ! And got me a brilliant product I would highly recommend him, just brilliant 5 stars from me
What a Fantastic Service from start to finish. Great customer support from Ben Patten & Joe Frayne, superb product knowledge and exceptionally responsive to emails/calls, we can 100% recommend the Finance Advice Centre Ltd , they got us a great deal on a mortgage with suited life insurance, especially during this very difficult Covid 19 time ……
From start to finish, Greig and Emily were very helpful with our mortgage application. The advice Greig gave us was very clear and informed. They were always available either by phone or email to answer any questions we had. The whole process was made a lot easier because of the work they did. Would thoroughly recommend
Let us do the work of finding your mortgage
We'll put you in touch with impartial advice from an expert mortgage advisor who will help secure you the best mortgage deals available.