Finance Jargon Buster
Let us put you in touch with one of our financial experts who will give you impartial advice and help you find suitable products for you.
Expert service
Highly Rated
No credit search conducted
Jargon Buster
Advance – The mortgage loan.
APR – Annual Percentage Rate. This is the rate of charge on a loan calculated to a set formula. It includes not just the rate of interest, but also associated costs. It was introduced to provide a meaningful comparison of rates charged by different lenders. You may see this expressed as "The overall cost for comparison is % APR".
Arrangement fee – This is normally charged by the lenders for arranging a mortgage loan.
ASU – Accident, Sickness and Unemployment. This is an insurance policy designed to provide a regular income for a specified period, should the borrower become unemployed or be unable to work due to an accident or sickness resulting in a loss of earnings.
Bank of England base rate – This is the benchmark lending rate regulated by the Bank of England. If this is altered in an attempt to control the overall economy, then the lenders will normally follow its movement and alter their own Standard Variable Rate.
Capital and interest – Monthly repayments to a lender are made up of interest and capital which reduces the mortgage debt over time (also known as a repayment mortgage).
Capped rate – Some lenders will, for a guaranteed period, ensure that your rate does not exceed a fixed upper limit, even if interest rates rise beyond that limit.
Cash-back – A type of mortgage where you will receive a cash lump sum at the commencement of your mortgage. The amount will vary depending on the scheme offered.
CCJ – County Court Judgement. A decision made in the County Court, usually for the non-payment of a debt which is registered on your credit file. Once the debt is paid ("satisfied"), and a satisfaction certificate obtained, it is also noted on your credit file.
Completion – The day you become the new owner and can move in to your property.
Contracts – The legal documents under which the buyer and seller of the property agree the terms.
Conveyancing – The process of transferring ownership of the property.
Credit search – The search your lender will carry out to determine your credit payment history.
Credit scoring – A process used by some, but not all, lenders to determine whether you are a good credit risk.
Critical illness cover – A plan, normally with benefit to cover the mortgage amount on diagnosis of a critical illness specified in the terms and conditions and you are eligible to claim.
Deposit – The amount of money you put towards the purchase of the property.
Disbursements – Costs which you will have to pay for things such as land registry, search fees etc. which are in addition to the fee payable to your solicitor.
Discount Rate – For an agreed limited fixed period, the lender will apply a discount off their standard variable rate. Generally, the shorter the discount period, the larger the discount.
Early Repayment Charge – A financial penalty for repaying part or all of the mortgage before an agreed date. It is often applied to fixed, discounted, tracker, capped and cash-back mortgages. Quite simply, the lender agrees to offer what it believes is an exceptional package of benefits, providing the borrower agrees to keep the mortgage with them for an agreed length of time.
Endowment – A savings plan with built-in life assurance which on maturity can help repay an "interest-only" mortgage.
Exchange of contracts – The date at which both parties confirm the purchase/sale of the property through solicitors. The purchase is then legally binding. The buyer is responsible for the new property's buildings insurance.
Extended tie-ins – This is where the early repayment charge applies even after the scheme date has finished. It means, in effect, that the lender, in exchange for what it believes is an exceptional scheme, requires the borrower to keep the mortgage with them after the scheme has ended, for a set period of time.
Fixed rate – The interest rate is set for an agreed period of time.
Flexible mortgages – A relatively new mortgage type that will allow flexibility of repayments. Options may include the ability to overpay, underpay or take payment holidays. Where the lender calculates interest on a daily basis any over-payments have an immediate effect on the outstanding mortgage balance.
Gazumping – This is where the seller accepts an offer and agrees the sale only to accept a higher offer from another party before exchange of contracts has taken place.
Homebuyer's report – A Homebuyers Report, or a homebuyers survey, is a surveyors assessment of the state of repair and condition of the property. The report will summarise the findings and make recommendations for further investigations or remedial work if required. Any issues or concerns from the report can be discussed directly with the surveyor.
Higher Lending Charge – This insurance covers the lender if the property is repossessed and the subsequent sale proceeds do not repay the outstanding mortgage debt and costs in full. The Higher Lending Charge protects the lender, not the purchaser who would still be responsible for the shortfall.
Income multipliers – Determines, in most cases but not always, how much you can borrow. A typical calculation is four times the gross salary of the first applicant plus one times the second, or four times the joint salaries, if this produces more. Some lenders will even consider going to five times salary in some instances depending on credit scoring and other financial commitments.
Income reference – The lender will usually request written confirmation of income from your employer.
ISA – Individual Savings Account. A tax efficient savings plan which can be used to help repay an "interest-only" mortgage. Tax assumptions are those currently applicable and are subject to statutory change.
Leasehold – A form of land tenure where a person has rights over a piece of land for a specific period. Most residential leases have long terms and are usually set initially at 99 years or 999 years.
Licensed conveyancer – An alternative to using a solicitor. They specialise in property ownership transfer.
Life assurance – A policy taken out by most borrowers to help repay the outstanding mortgage debt in the event of death.
LTV – Loan To Value. This refers to the size of the mortgage in relation to the value of the property. For instance a mortgage of £75,000 on a property of £100,000 value is said to be 75% LTV.
MPI – Mortgage Payment Insurance. A plan which is designed to provide you with a monthly benefit to help pay your mortgage if, due to illness, accident or unemployment (if selected), you are unable to work resulting in a loss of earnings.
Negative equity – There the property has a value which is lower than all the loans secured against it.
Non status – A mortgage arranged under Non Status terms where evidence of income is not necessarily a requirement.
Offset mortgages – A relatively new mortgage type where you may be able to link your current, savings or deposit accounts to the mortgage, so that the positive account balances are offset against the mortgage resulting in a reduced interest payment.
PEP – Personal Equity Plan. A tax efficient savings plan which can be used to help repay an "interest-only" mortgage. Tax assumptions are those currently applicable and are subject to statutory change. PEPs are no longer available.
Personal pension – This is a structured savings and investment plan designed to provide you with an income on retirement. As you can take some of the plan as cash it could be used to help repay an interest-only mortgage.
Remortgage – A new mortgage with a different lender even though you are not moving home. It can be of the same size, bigger or smaller.
Repayment mortgage – See Capital and Interest mortgages.
Sealing fee – A fee paid to your "old" lender upon closure of your mortgage account.
Searches – These are checks carried out during the Conveyancing process to determine any planning proposals or other matters which might affect the purchase or future saleability of the property.
Self certification – This is a special arrangement whereby the lender relies on the borrower to certify their own income and is primarily designed for the self-employed.
Standard variable rate – The interest rate applied to the mortgage account when no other overriding scheme such as a fixed rate is in force. It fluctuates and follows the Bank of England base rate.
Structural survey – This is based on a detailed inspection of the property and reports on the general structural condition. It is typically for older or unusual properties. Any issues or concerns from the report can be discussed directly with the surveyor.
Term – The period of years over which you take the mortgage.
Title deeds – Documents that show proof of ownership.
Tracker mortgage – The lender agrees a rate linked to the Bank of England base rate in the form of either a loading or discount for a set period. The Bank of England review the base rate every month, although the reviews do not necessarily result in a change of rate.
Transfer deed – The document that transfers ownership.
Valuation report – Lenders require a standard valuation to be undertaken on the property before issuing the mortgage offer. The lender will compare the valuation figure with the agreed buying price, and use whichever is lower when deciding on how much to lend.
Vendor – The seller.
Working with leading lenders ...
We work with high street and other lenders so you'll get access to some the best deals that you may be able to apply for.
About us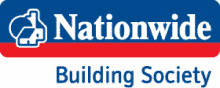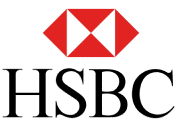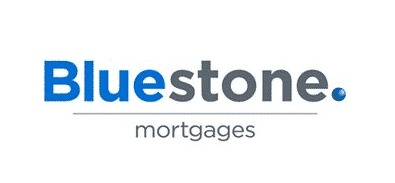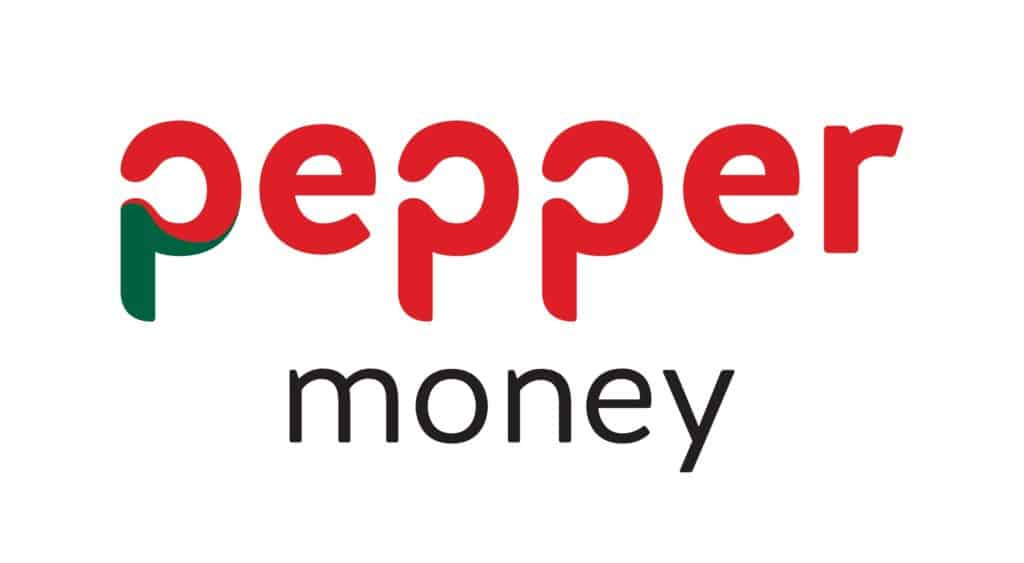 Why use us?
From the information you provide to us, our experts will search the market and find the most suitable products for you. If you are happy with the product on offer, we will handle all the necessary paperwork for you, including any relevant applications, to ensure that everything runs smoothly for you.
Quick service
From just a few minutes completing some basic information, we will quickly search for suitable financial products for you.
Expert advice
We've helped thousands of customers secure financial products and service so you know that you are in capable hands.
Reduced stress & time saving
Choosing the right financial product is time consuming and can be stressful, so remove much of this by putting it in the hands of one of our financial experts.
Reliable service
Whatever type of financial product or service you are looking for, our service is reliable and always matched to your own personal circumstances.
Our approach - and how we do it
Enquire
We love speaking with our clients. Either give us a call or fill in one of our contact forms. Remember, we love a challenge!

Discuss
One of our Advisors will then find out what you're looking to do, discuss your options and answer any questions you may have.

Relax
Your Advisor will find the best option for you and help arrange things. You then sit back and relax while we do the rest.
Ready to assist you.
Choosing a financial product or service, such as a mortgage, remortgage, loan or insurance can be daunting and your choice is a decision you need to get right. For this reason, it is vital that you get impartial advice from competent and qualified advisors. Whether you are a first-time buyer, looking to remortgage, hoping to remortgage or even buy a property to let, needing a loan or insurance this is where our advisers excel.
Be reassured that our aim is to guarantee reliable financial advice appropriate to any individual that makes contact with us. Through our network of contacts, we have access to thousands of financial products, from mortgages to loans to insurance, so we are confident that we'll find one to suit you.
Get Started
See what our customers think ...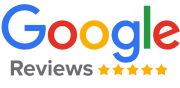 I would highly recommend the mortgage advice service Alice Hale was amazing throughout she is a credit to your organisation and helped us secure our dream home
We had a long journey buying our first home together and recent pandemic events didn't help matters. Every step of the way, our advisor Steve was supportive, positive and we had every confidence in him. He was able to arrange a good deal for us and we were able to move into our dream house this autumn.
I used George from the finance advice centre to get my mortgage, and he was nothing but amazing! Talked me through every step, always easy to get hold of ! And got me a brilliant product I would highly recommend him, just brilliant 5 stars from me
What a Fantastic Service from start to finish. Great customer support from Ben Patten & Joe Frayne, superb product knowledge and exceptionally responsive to emails/calls, we can 100% recommend the Finance Advice Centre Ltd , they got us a great deal on a mortgage with suited life insurance, especially during this very difficult Covid 19 time ……
From start to finish, Greig and Emily were very helpful with our mortgage application. The advice Greig gave us was very clear and informed. They were always available either by phone or email to answer any questions we had. The whole process was made a lot easier because of the work they did. Would thoroughly recommend
Let us do the work of finding your mortgage
We'll put you in touch with impartial advice from an expert mortgage advisor who will help secure you the best mortgage deals available.