Join The Team
Are you looking for an exciting new career?
Join The Team
A Little Bit About Us
Finance Advice Centre offer 'Whole of Market' Mortgage Advice to new and existing clients. This simply means that our mortgage advisors have access to the widest range of banks, building societies and insurers in the UK.
However, we're different! Just because a mortgage advisor has access to the Whole of Market, doesn't mean that they necessarily have the right knowledge or expertise to be able to give the right Mortgage Advice and therefore the most suitable products. Our advisors are all trained with specialist complex cases in mind. No matter how challenging the clients situation, if there's a solution out there, we'll do everything we can to find it!
We have been growing our advisor and support staff numbers steadily since we started in 2014 and we see this year as being no different. We are currently recruiting for Administration staff as well as Mortgage, Loan and Insurance Advisors who either want to work out of one of the existing Finance Advice Centre offices or who are a little more ambitious and would like start up their own Finance Advice Centre franchise.
Franchise Owners
As well as the positions listed below, we are also looking for new Franchise Owners who would like to run their own Finance Advice Centre branch. You will need to be an experienced advisor who already has Competent Advisor Status (CAS) to be considered to run one of our Franchises, but we are happy to train you to get to that point if you haven't got CAS already.
In becoming one of our Franchise Owners you will have access to the enquiries that come in via our own website as well as from our ever expanding list of professional Introducers. In addition to providing you with leads, we will also be helping you to recruitment and grow a successful team of Mortgage, Loan and Insurance advisors in your area. If you think you have what it takes and are interested in becoming one of our franchise owners email recruitment@financeadvicecentre.co.uk to find out more.
Mortgage, Loan and Insurance Advisor – Employed & Self-Employed Opportunities Available.
Location: UK
Salary: Competitive (Depending on Experience) including Uncapped Commission
The Mortgage and Insurance Advisor Role:
We're looking to recruit either experienced or trainee advisors to join our successful and expanding team. We have several years of experience of supporting and training advisors so you can be sure that you'll get the all the everything you need from us.
As an advisor you will be responsible for giving advice and making recommendations for mortgage, loan and insurances products from the whole of the market. You will either be meeting clients, at one of the Finance Advice Centre offices, in the client's home, workplace or over the phone as you will have the flexibility to control your own diary.
Admin support is provided so that once your file is completed the case is handed to the team who will then process it through to completion. This will free up your time to move onto the next case without worrying about time consuming chasing for updates from clients, lenders and insurance companies.
Even though our Head Office is based in the East Midlands, we have clients from all over the country needing advice, so we will consider advisors from anywhere within the UK. We are currently working with many of the country's best lead providers so if you are looking for leads that are provided you are in the right place.
In order to be a successful advisor for Finance Advice Centre, you will need to demonstrate a pro-active attitude to following up the leads that we provide you and going the extra mile with outstanding advice and customer service for our clients.
What you will need for this role?
Experience and a proven record of accomplishment from within the financial services industry.
You will need qualifications CF1 & CF6 or CeMAP 1, 2 & 3 to advise on mortgages and CF3, RO5, CeFA 3 or CeMAP 1 to advise on insurances.
Good communication and people skills with an excellent phone manner.
Good IT skills with a proficient typing speed and experience of working with Microsoft Word, Excel and Outlook.
Mortgage and Protection Administrator
Location: Derby. DE21 7SR
Salary: Competitive (Depending on Experience)
What will you be doing?
As part of our growing team you'll be working closely with our advisors to help them progress our clients mortgage and protection applications. Each day you'll be getting updates from Mortgage lenders and Insurance providers, inputting the information on our system and relaying the details to our clients. You'll also help the advisor prepare documentation for the lender and the networks compliance team review. Every day is different in this role, you'll be learning constantly and you'll never be bored!
Can I do this job?
You'll definitely need good IT skills as pretty much everything we do is on computer and the internet. So knowledge of Microsoft software e.g. Word, Outlook, Excel etc is essential. We also need someone who is a good communicator, not just chatting though! We need you to be proficient at writing as well. Ideally we are looking for 1 years' experience as a full or part time Mortgage Administrator or a Sales Negotiator within an Estate Agency. However, we do consider hard working trainees with a good attitude to learning so if that's you, go right ahead and apply for the role.
If you meet the requirements for the above positions and feel that either of these roles are right for you then please apply today!
Contact: recruitment@financeadvicecentre.co.uk
Finance Advice Centre is an equal opportunities employer and can only consider applicants who already have the right to live and work in the UK.
See what our customers think ...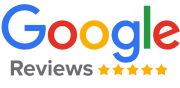 I would highly recommend the mortgage advice service Alice Hale was amazing throughout she is a credit to your organisation and helped us secure our dream home
We had a long journey buying our first home together and recent pandemic events didn't help matters. Every step of the way, our advisor Steve was supportive, positive and we had every confidence in him. He was able to arrange a good deal for us and we were able to move into our dream house this autumn.
I used George from the finance advice centre to get my mortgage, and he was nothing but amazing! Talked me through every step, always easy to get hold of ! And got me a brilliant product I would highly recommend him, just brilliant 5 stars from me
What a Fantastic Service from start to finish. Great customer support from Ben Patten & Joe Frayne, superb product knowledge and exceptionally responsive to emails/calls, we can 100% recommend the Finance Advice Centre Ltd , they got us a great deal on a mortgage with suited life insurance, especially during this very difficult Covid 19 time ……
From start to finish, Greig and Emily were very helpful with our mortgage application. The advice Greig gave us was very clear and informed. They were always available either by phone or email to answer any questions we had. The whole process was made a lot easier because of the work they did. Would thoroughly recommend
Let us do the work of finding your mortgage
We'll put you in touch with impartial advice from an expert mortgage advisor who will help secure you the best mortgage deals available.