As a mortgage is secured against your home it could be repossessed if you do not keep up the mortgage repayments. 
This post does not constitute financial advice. 
---
Buying a home is a dream for many people, but the process to get to that stage can be long. Life doesn't stop when you make a mortgage application, and balancing it all can be stressful!
In this post, you'll learn about some of the key steps when it comes to buying a property, the timings involved, and what you can do to help speed it up.
If you want to have peace of mind about your upcoming property purchase, then read on.
The Rough Timeline: Pre-Offer
Stage 1: AIP (Agreement in Principle)
This should always be your first step. An Agreement in Principle is basically a certificate that tells you what a lender would be willing to loan you to buy a house. It's valid for 90 days after you get it, and helps you understand what price bracket you can reasonably afford. The amount the lender may be willing to lend could differ depending on your circumstances when you apply.
Another thing to note is that your credit will have an impact on the lenders you can go to. Getting this in order beforehand gives you a lot more options – whether you go directly through a bank or use a mortgage broker.
Timeframe: Within 24 hours
Stage 2: Finding a Property
This can often be the longest part of the process, as you consider your area, wish-list and what you can afford. If you're really picky it can take up to 8 months, but having an AIP in place, it could well be shorter as you won't be looking at properties far out of your price range.
Timeframe: Usually 3-6 weeks
Post-Offer
Stage 4: Mortgage Conveyancing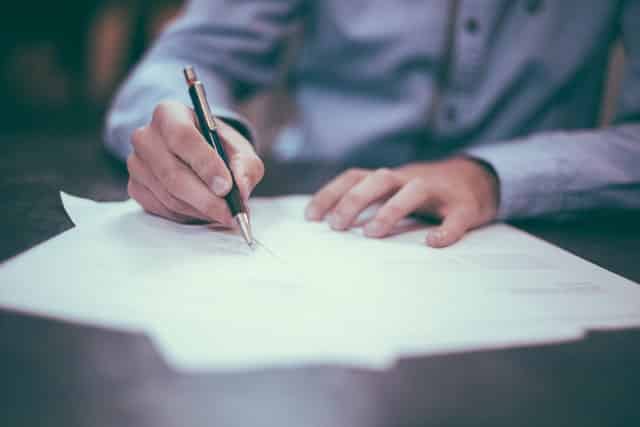 We've talked about conveyancing before – these solicitors specializing in property law will help you with all the legalities of your mortgage. Since conveyancers have to contact so many other people, the process can take a while. But you don't have to sit and wait; you can help the process move along quicker by having all the relevant documents ready to go as soon as possible.
Timeframe: 2-3 months for the overall process. 
Stage 5: The Survey
Though a survey isn't a legal requirement, it's one step we'd always recommend. According to the Royal Institution of Chartered Surveyors, home-buyers who didn't have a survey done faced an average bill of  £5,750 after moving in due to issues that weren't uncovered.
A survey isn't just a quick once over; a specialist surveyor will do an expert inspection to discover hidden issues with the property.
It's important to note that not all surveys are created equal.  They range from your most basic commission reports to a comprehensive building survey, and come with costs to match. Some are more suited for unusual properties, such as those that are older – so make sure you look into which type is right for your property and budget.
Timeframe: 5 working days to get the report back – but can be longer or shorter depending on the complexity of the property.
Stage 6: Exchanging Contracts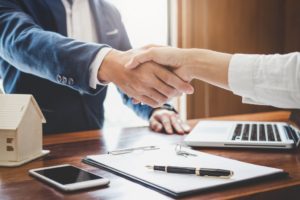 The point where your solicitor and the seller's solicitor exchange contracts is a big one. From here on out, the agreement is legally binding, so neither of you can pull out without losing money. It's always best to give the contracts one last look over before agreeing, just in case. This is also when a date for the completion of the mortgage will be set, and your solicitor will speak to the local council to arrange things like planning permissions. On your side, you'll also have to pay an 'exchange deposit, costing about 10% of the property price (or lower, if you're on something like the mortgage guarantee scheme).
Timeframe: Up to 1 month. 
Stage 7: Mortgage Completion!
Time to pop the champagne corks – the house is yours! Before you start moving in your furniture, make sure you've paid off any fees to conveyancers or solicitors that you need to.  Then you can start making your house a home…
Timescale: 24 hours
As you've probably seen, there's no one-size fits all approach to buying a home – it can be sped up or slowed down by all manner of different things.
Want to save time getting the mortgage you need?
Contact Finance Advice Centre. and get your journey started today.